NC State's New Workmarks
NC State has introduced additions to their Athletics marks keeping it simple, modern, and bold. The new look adds a customized font named the "Wolfpack Font" which will be used on all uniforms, throughout facilities, and on marketing pieces.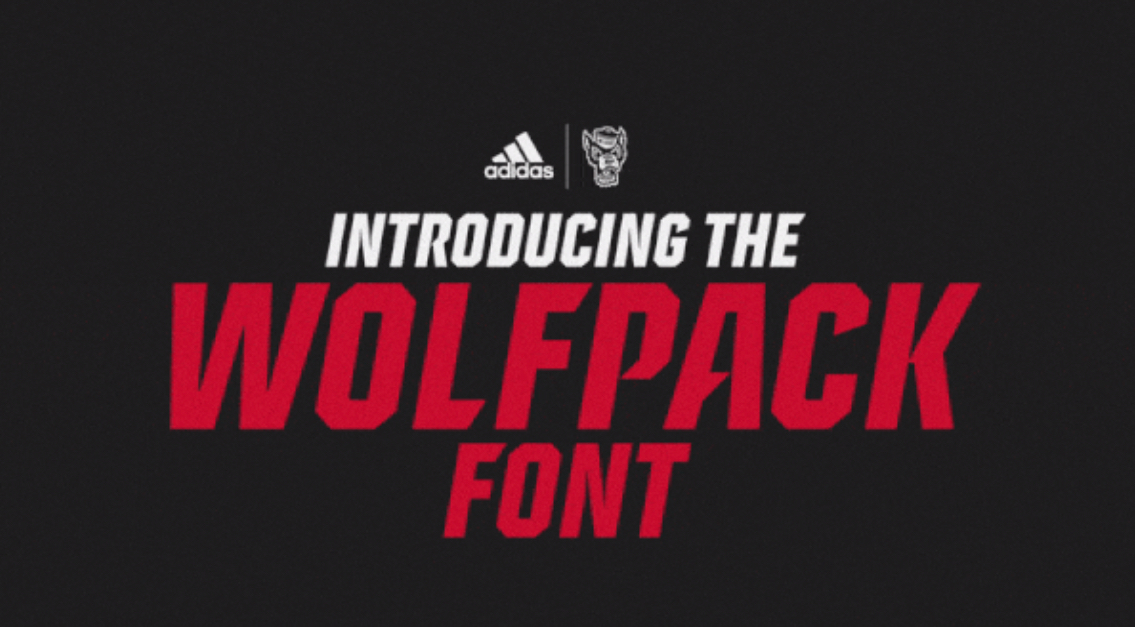 "I appreciate the good work done by our creative team and adidas to develop a unique font and word marks for use by NC State Athletics on uniforms and in key branding and strategic communications areas," - NC State Director of Athletics Debbie Yow
With the new font, we see the new "NC State" and "Wolfpack" wordmarks now. The font upgraded the font currently used by NC State and added a modern twist such as fangs within the lettering and numbers.