2019-20 NFL Uniform Preview
WITH THE 2019-20 NFL SEASON Starting MANY TEAMS WILL BE HITTING THE FIELD WITH NEW Tweaks and updates to their UNIFORMS. DURING THE OFFSEASON WE HAVE SEEN some NEW LOOKS AND ALTERNATE UNIFORMS RELEASED. TAKE A LOOK AT WHAT TO EXPECT FROM YOUR FAVORITE TEAM THIS SEASON.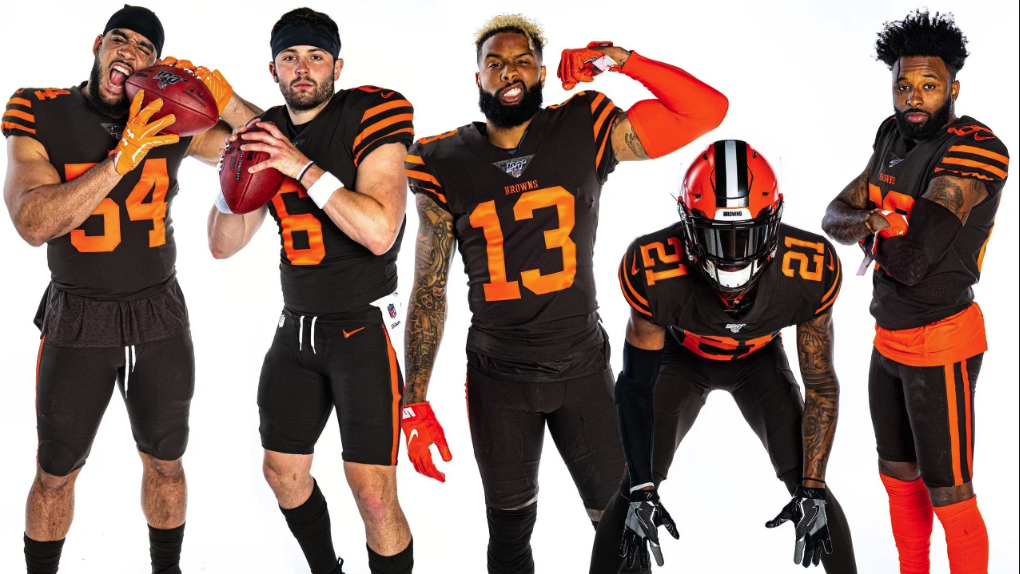 THE CLEVELAND BROWNS HAVE ANNOUNCED THAT THE NFL HAS GRANTED THEM APPROVAL TO SWITCH THEIR COLOR RUSH UNIFORMS TO THEIR PRIMARY UNIFORMS.
THE CAROLINA PANTHERS HAVE UPDATED THEIR JERSEYS TO THE NEW NIKE'S "VAPOR UNTOUCHABLE" MODEL UNIFORMS.
THE MIAMI DOLPHINS PUT ON THEIR NEW THROWBACK UNIFORMS FOR THE FIRST TIME DURING THE TEAM'S PHOTOSHOOT.
THE STEELERS ARE SET TO BRING BACK THEIR THROWBACK UNIFORMS AGAIN FOR 2019.
NOW LOCATED ON THE BACK NECK AREA WILL BE THE TEXANS BULL HEAD SITTING RIGHT ABOVE THE PLAYERS NAME.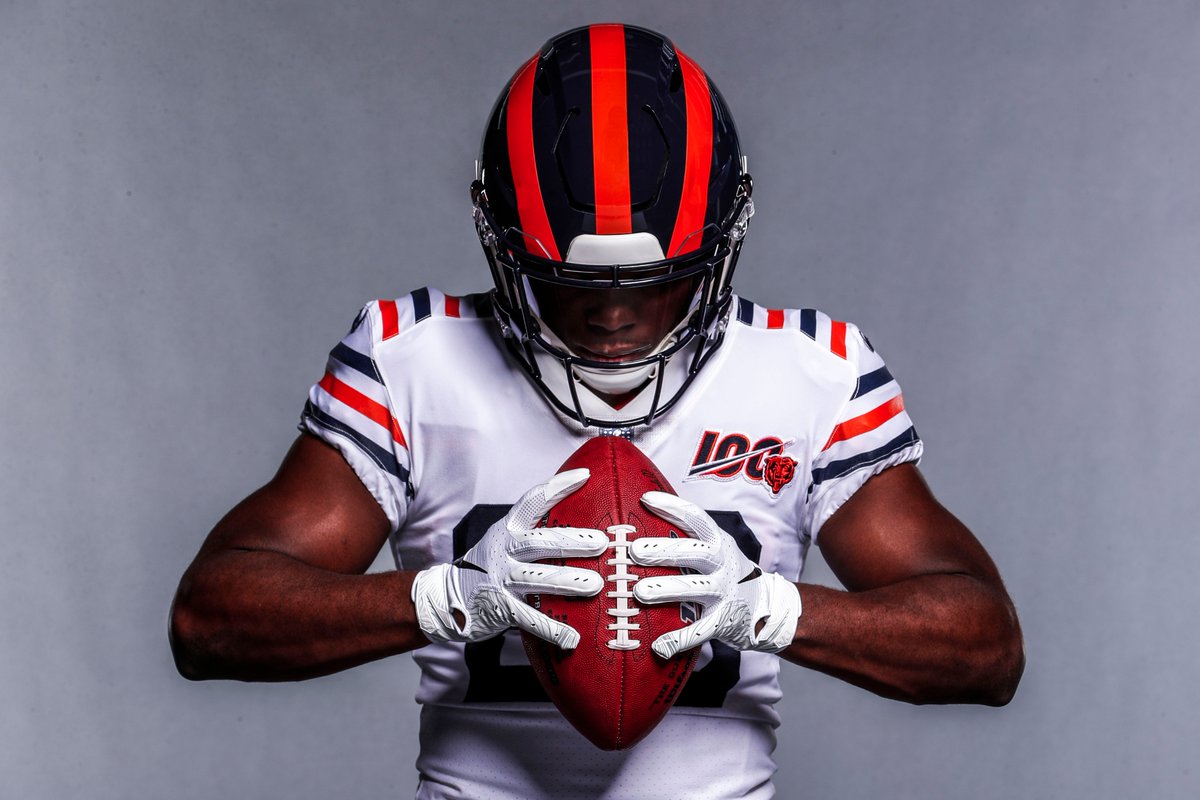 THE RETRO LOOK FEATURES A WHITE JERSEY WITH THE BEARS100 PATCH, NAVY AND ORANGE STRIPES ON THE SHOULDERS AND SLEEVES, NAVY NUMBERS AND LETTERS, NAVY PANTS AND NAVY AND ORANGE STRIPED SOCKS.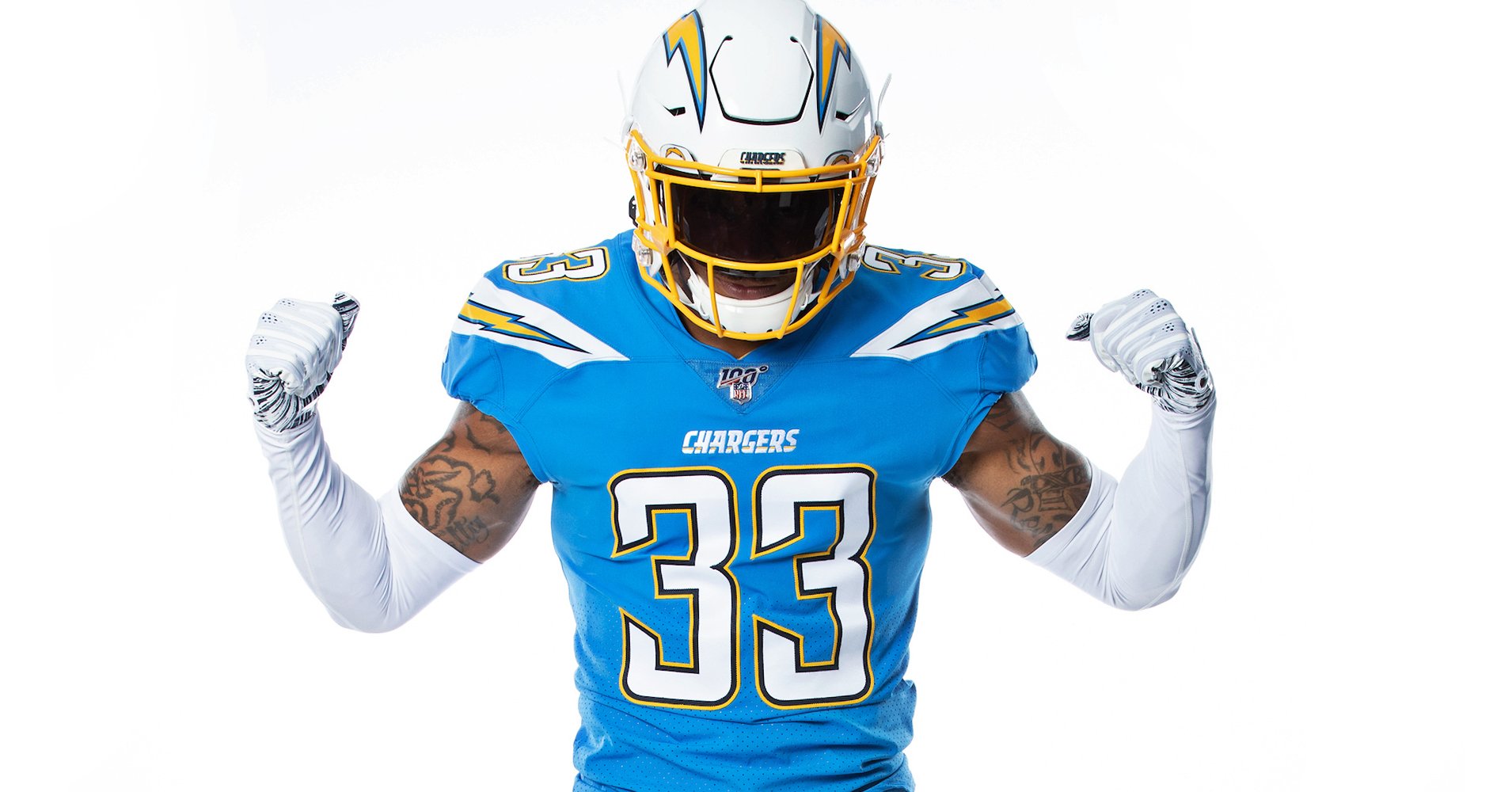 THE LOS ANGELES CHARGERS REVEALED THAT THEIR ICONIC POWDER BLUE JERSEYS WILL SERVE AS THEIR PRIMARY HOME UNIFORM IN 2019.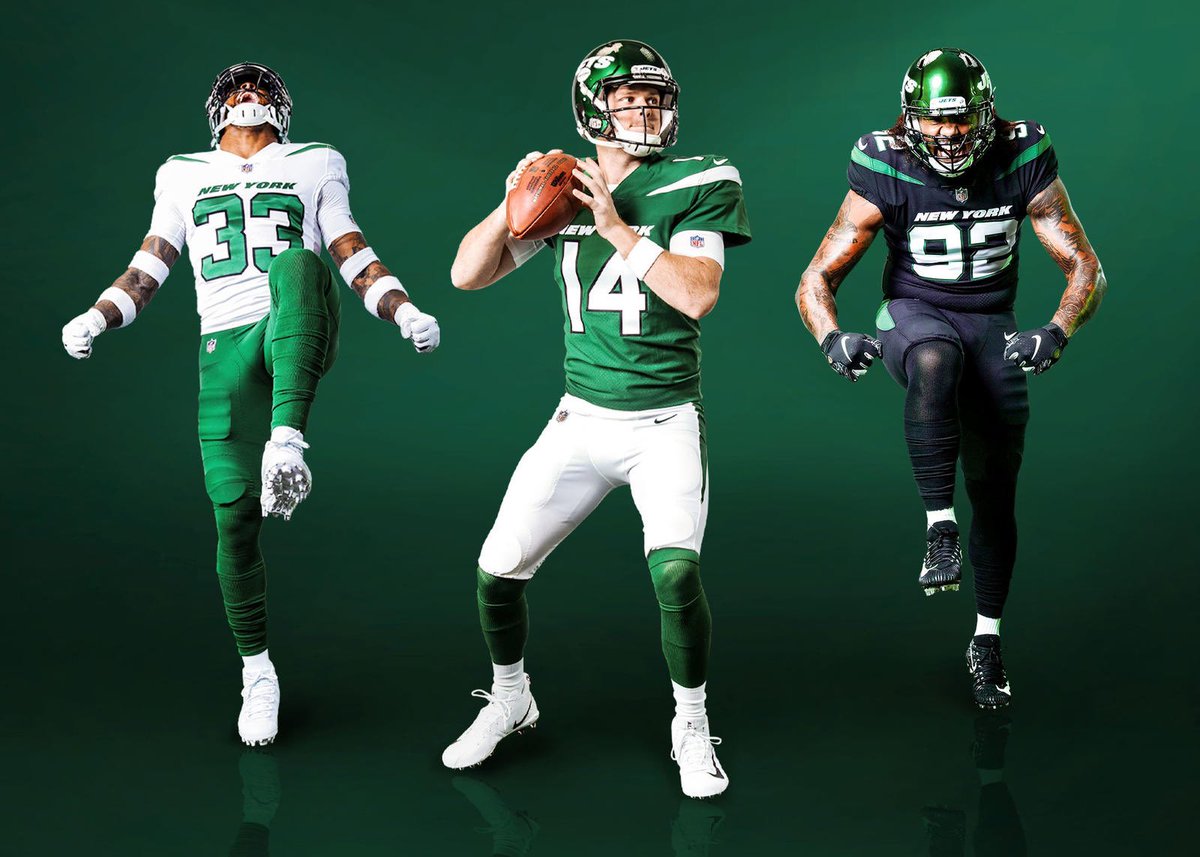 THE NEW YORK JETS HAVE OFFICIALLY REVEALED THE TEAMS NEW LOOK THAT INCLUDED NEW LOGO AND UNIFORM.